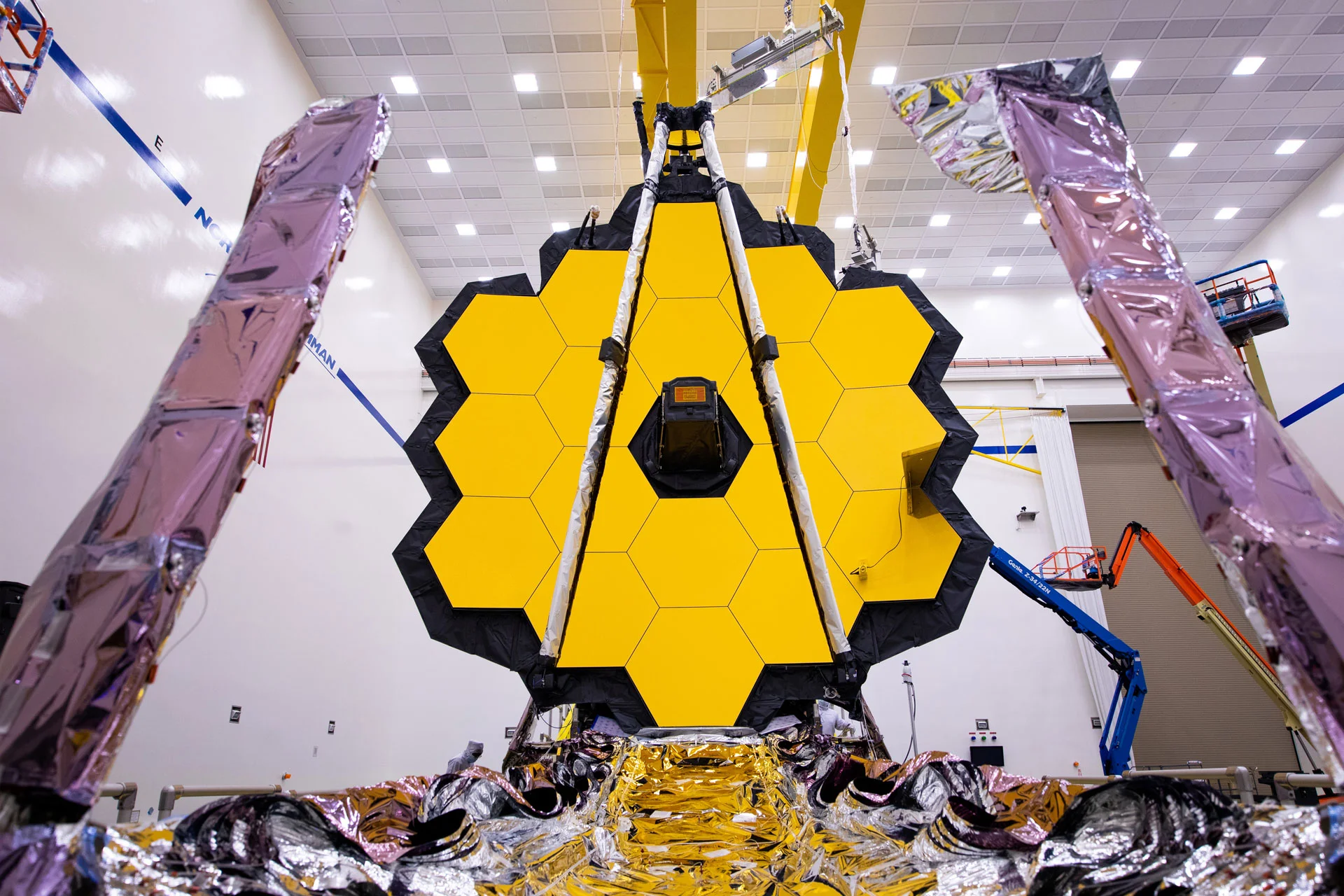 This time, the "Einstein ring" hit the lens of the orbiting telescope.
James Webb has appeared in our news more than once, past publications can be viewed
here
and
here
. This time he captured "Einstein's ring". It is located 12 billion light years from our planet.
The photo was posted by an astronomy graduate student with the nickname Spaceguy44 on
Reddit
. I must say that the publication was a success with users. The central object of the image is a blue dot with a light ring, which is the very "Einstein ring". A similar effect is an optical illusion, since the light source is distorted to an annular shape under the influence of a nearby object (galaxy, black hole, etc.). Plus, gravitational lensing cannot be discounted. In addition, the source of radiation, the larger object, and the observer, which is the James Webb telescope, must be placed on the same line.
Spaceguy44 says that the galaxy, which can be seen through the ring captured by the James Webb telescope, has been around for 4.5 billion years and is located at a distance of 12 billion light years from Earth. Moreover, the graduate student claims that if this phenomenon did not happen, we would not know about the existence of this galaxy at all.
Comments 0
There are no comments yet, but you can be the one to add the very first comment!