Day R Premium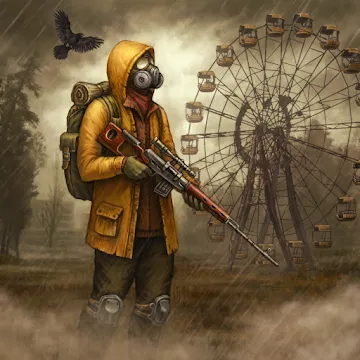 Updated

Version

1.773

Requirements

Android 5.0

Genre

Role playing

Price

Free
Votes:

16402

Comments: 150
Day R Premium - an interesting android game in the style of minimalism, which tells of the painful war times. Your character is in for a lot of difficulties and dangers. Try to survive in these terrible conditions and overcome all the difficulties that will fall on the main character. War is a terrible word. Hunger, devastation, death await every country that will face cruelty and violence. The whole plot will be connected with the war in 1985 that takes place in the USSR. On the streets roam terrible monsters, who are looking for another victim. How to survive in such a world to an ordinary person? How should he act? You will personally help him.

Day R Premium is a unique game that immerses the user in the war years and the post-apocalyptic world. Thanks to the text format, the creators recreated a unique atmosphere of horror and anxiety. On the right side will reflect all the coefficients of your character. There you will see the ratio in percentages of such indicators as hunger, blood loss, fatigue, thirst, as well as the degree of radiation contamination. Behind the back all the time will be hanging a backpack in which you can carry various items and food. The contents of the backpack you can see on the display from the bottom by clicking on a certain button. It is important to take into account the weight of the items carried. You want to take a lot of things, but they will make it difficult for the hero and he will have to part with unnecessary objects and leave only the most necessary things.

During the game, you can determine the location of your character, which will be displayed on a large map, showing also all nearby settlements. Remember that the degree of radiation is much higher in cities than in other places, so try to avoid them. If you still want to go into such territory, then maybe you will be lucky. You will find food, weapons and other items that will give extra time.

The essence of the game looks monotonous: you have to choose the direction and move, look for food, rest places, useful artifacts and fight with enemies and again move along the route. The game will become more interesting the moment you act in the city. We will have to carefully monitor all the indicators, otherwise the character can die of hunger and thirst.

Day R Premium is a great game with exciting tasks, a great world for study and analysis. Try as long as possible to hold out in the world of war and fear and do not allow death to take the protagonist.
Download Day R Premium free for android
Show/Hide
Information