Rayman Adventures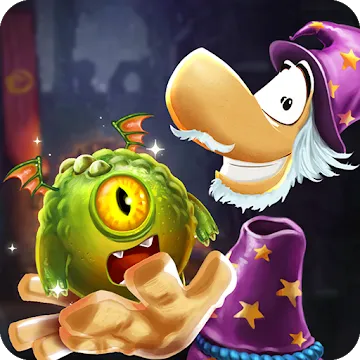 Updated

Version

3.9.95

Requirements

Android 4.1

Genre

Adventure

Price

Free
Rayman adventures is a platform game for Android adventure genre, which became in 2015 the best game in its segment. The developers of Ubisoft Entertainment came to work on graphics – backgrounds are full of life, and all the passage is accompanied by a juicy special effects. In addition, the world full of original sound effects and sounds of each location has its own musical theme.

In-game world ruled by funny creatures called Neveroâtyši. The main character must save them from prison thanks to his friends with powers, among which are little helper Barbara. Poachers want to sell all of the civilian population or use it as a pet.

The main character knows a lot of tricks and techniques: normal attack, turns, powerful strikes and many other skills that facilitate the release of friends. On his way will come across as ordinary enemies and resilient bosses. When striking against accrued more points.

In addition to the salvation of Neveroâtyši, gotta take care of them: play, feed. These funny creatures help to grow the Sacred tree. At all levels of the hidden eggs of this race: in their collection height of the tree increases. Rayman Adventures - a great remake of the PC version.
Download Rayman Adventures free for android