Star Wars: Galaxy of Heroes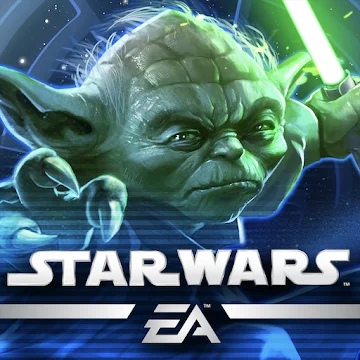 Updated

Version

0.33.1346440

Requirements

Android 4.4

Genre

Role playing

Price

Free
Star Wars: Galaxy of Heroes – a game in the genre of turn-based RPG in which the user is prompted to gather a collection of familiar characters and bring them into battle. The action takes place in one of the pubs on the planet kitana. It has a holographic Board, on which there is a battle – the game process is served according to the "story within a story". This allows to reduce against each other Star Wars characters in different time periods.

The user needs to create a team of fighters and to name one of them the leader. In the process battles each character accumulates experience points, which can be spent on improving skills and additional weaponry. The battles take place in familiar locations such as Tatooine and Hoth, as well as on Board Starkiller or the rebel cruiser. Before you start you need to choose the side that will have to be. Choosing the Bright side, you can take a team such characters as Han Solo, Luke Skywalker, Leia organa, etc., and the choice of Dark – Darth Vader, Kyle Wren or Bobby Fett. Battles take place against real opponents, but their team controlled by artificial intelligence.

One of the main advantages here is the gorgeous graphics and sound that instantly takes in the atmosphere of the Star Wars universe. So it's safe to say that Star Wars: Galaxy of Heroes is an excellent project that is aimed primarily at fans. However, the fun that could be casual gamers.
Download Star Wars: Galaxy of Heroes free for android