LG has developed ultra-thin speakers for cars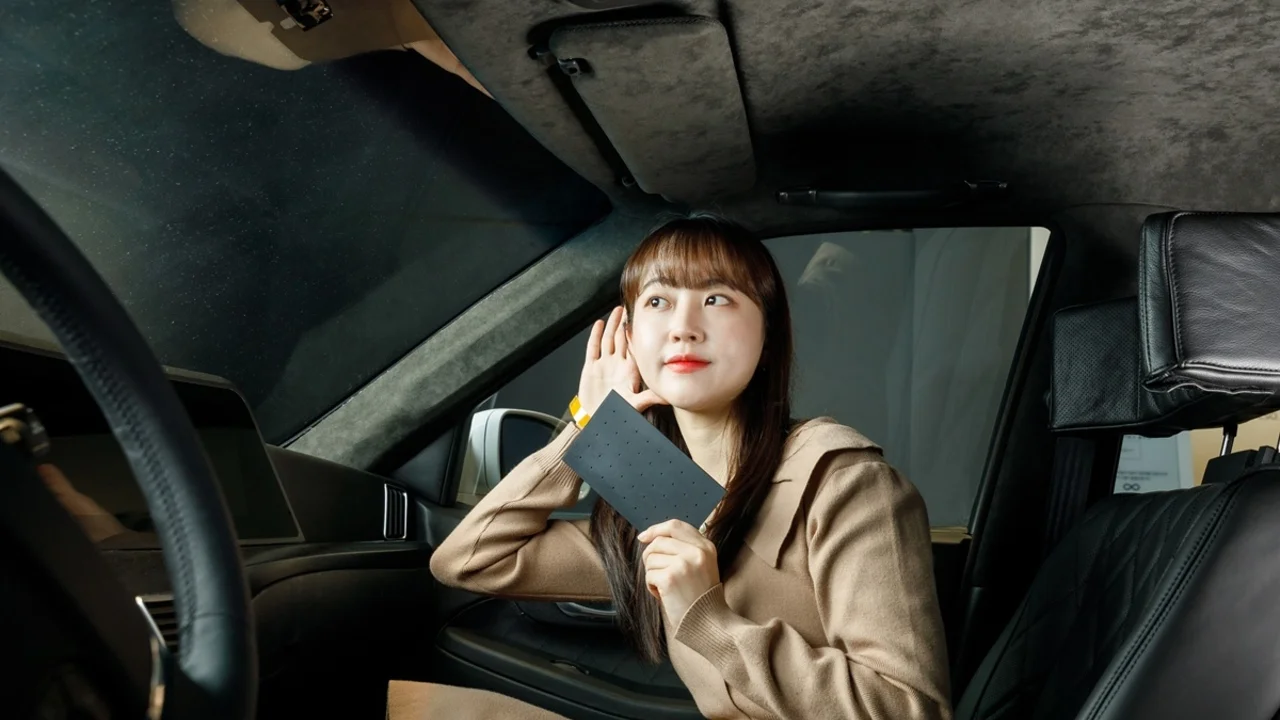 A South Korean company has introduced innovative panels that can be used as speakers. The small thickness will allow you to install them almost anywhere in the car.
The panel was named Thin Actuator Sound Solution. The dimensions of the device are 15 × 9 cm. Its thickness is 2.5 mm, which is ten times less than the average speakers, and the weight is 40 g, which is about three times less than the usual counterparts. These dimensions will allow you to install panels with a sound card in the ceiling, armrests, dashboards and other places where conventional speakers cannot be placed.
Sound generation will occur through vibrations. LG claims that the technology will give the device the ability to vibrate from different materials inside the cabin and thereby provide a rich 3D sound with an immersive effect. The company also said in a statement that the small size of the panels will save usable space, and this without sacrificing sound quality.
Interestingly, this technology is not new - it is already used in TVs, but so far the matter has been limited. LG plans to begin mass production of panels in the 1st half of next year. Which car models will receive the panels first is still unknown.
Comments 0
There are no comments yet, but you can be the one to add the very first comment!