GTA fans have chosen the best map from the games in the series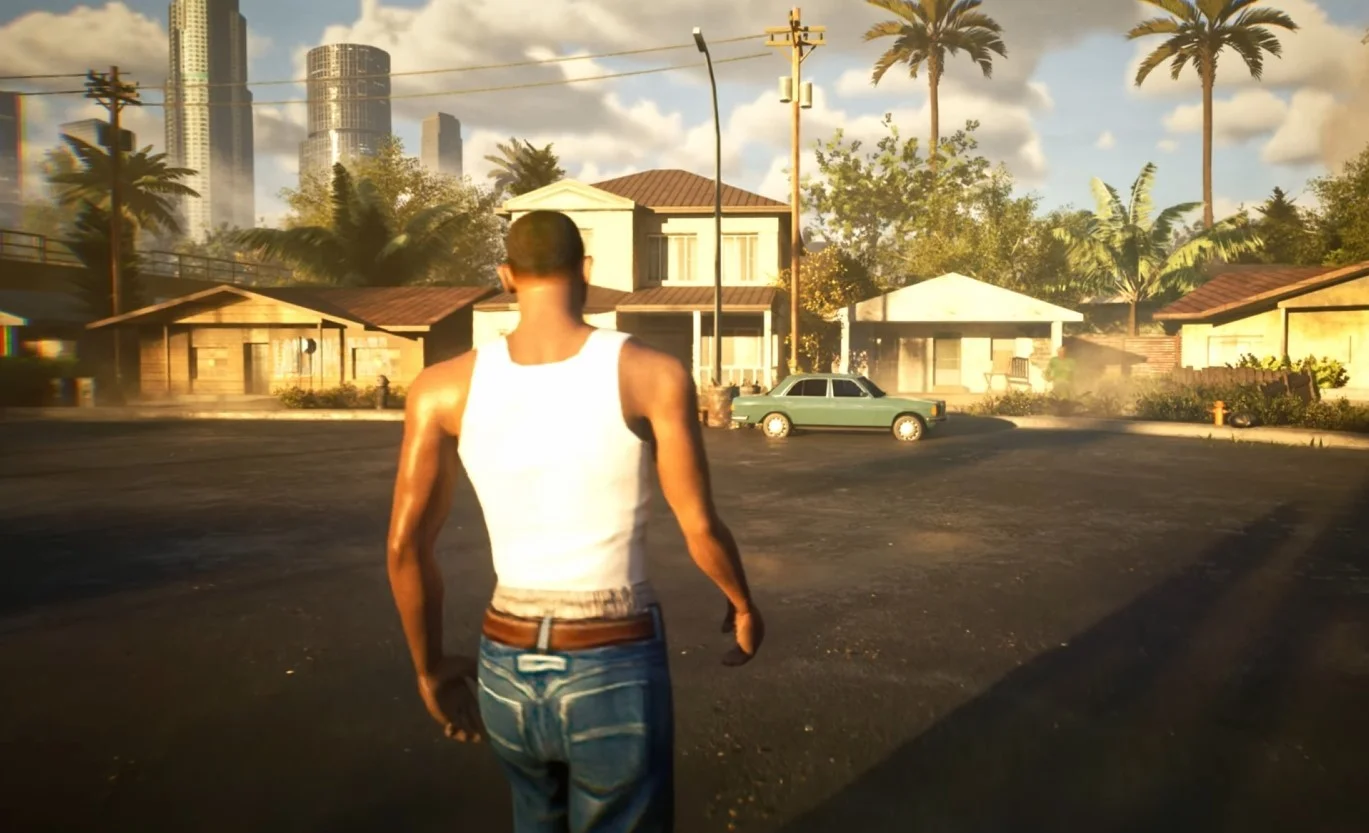 The winner is easy to guess.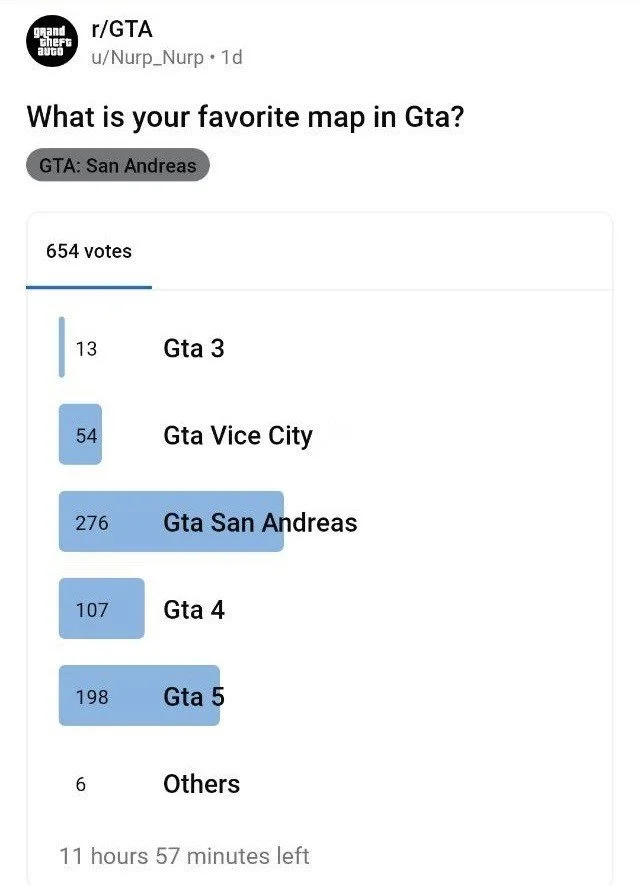 The players
voted
for the best map in the Grand Theft Auto series. The map from San Andreas took the first place in the poll. In addition to the winner, the answer options included GTA 3, Vice City, GTA 4, 5 and 6.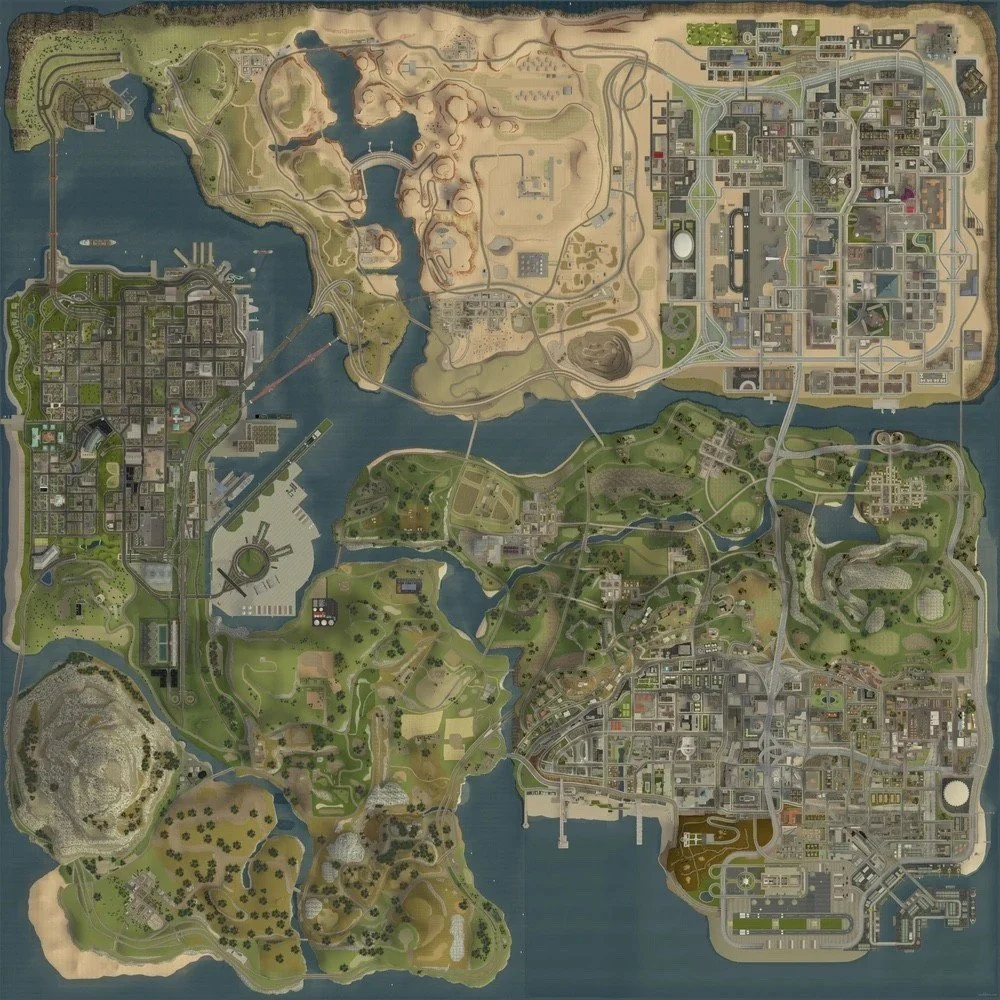 The map from San Andreas won by 80 votes. In the comments, fans justify their choice by the fact that for 2005 there were three cities on the map, a desert, small towns and many other zones. They also emphasize the indisputable legendaryness of GTA: SA.
Comments 0
There are no comments yet, but you can be the one to add the very first comment!